Pop-Up Container Beverage Bars
Nexus Container Pop-Up Bars are a perfect fit for beer, wine and soft drink marketers. Build your brand recognition by taking your product directly to the people at sporting events, festivals, farmer markets and to almost any event imaginable.
Our Pop-Up Bars are also an excellent choice for Party Planners, Wedding Planners and Corporate Event Planners.
Much More Efficent Than Tents
In addition to creating a strong visual impact, these portable repurposed container pop-up bars do not require a small army of workers to set up and tear down. Just load your bar in advance and that's it! You're ready to go!
Design and Engineering
Our Standard Pop-Up Container bar is fabricated from a 20' shipping container and is engineered for fast and easy deployment. A single electric winch effortlessly drops a 12' wall and deck along with an 8 ft serving table and 4 bar stools in front of a 6 ft bar.
The integrated bar equipment can accommodate 24 bottles of wine or 115 cans of beer or soda pop. A cooler provides storage for additional product that can be added as needed.
The "Cool" Factor
People love these container pop-up bars. The large industrial panels combined with your colors, logo and bar aesthetics always strike the "cool factor" response at events.
Custom-Built
Each of our Pop-Up Container Bars is custom built to your specific needs - Longer bar, more seating, outdoor surround sound, specific equipment, colors, etc. - Just name it, and we'll build it.
Look What You Can Do With Pop-Up Container Bars!
30 ft Container Bar At Festival - Note Closed Awning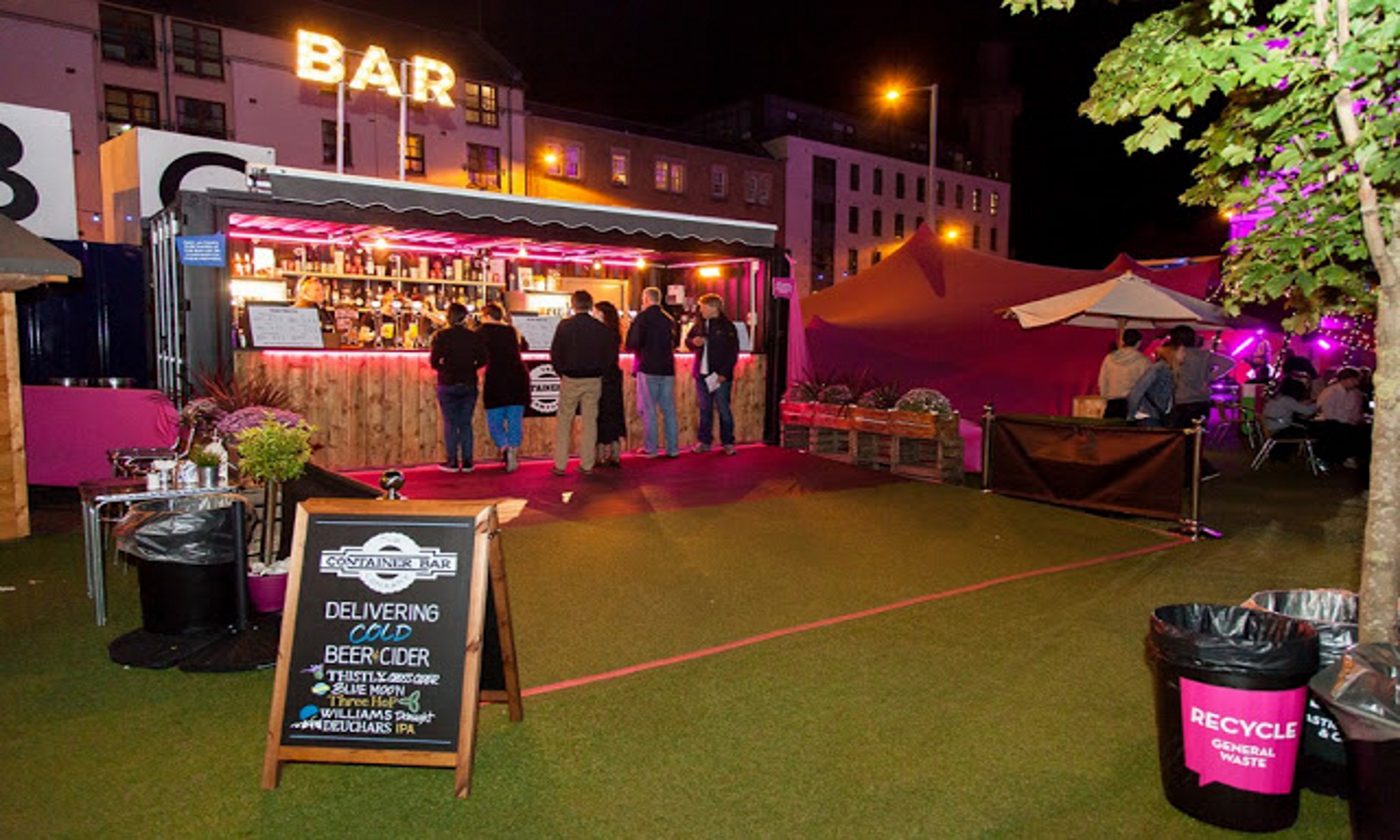 Sleek 40ft Container Bar w/ Built-in Seating/Tables + Upper Deck
College Pop-Up Container Tailgater w/ Upper Deck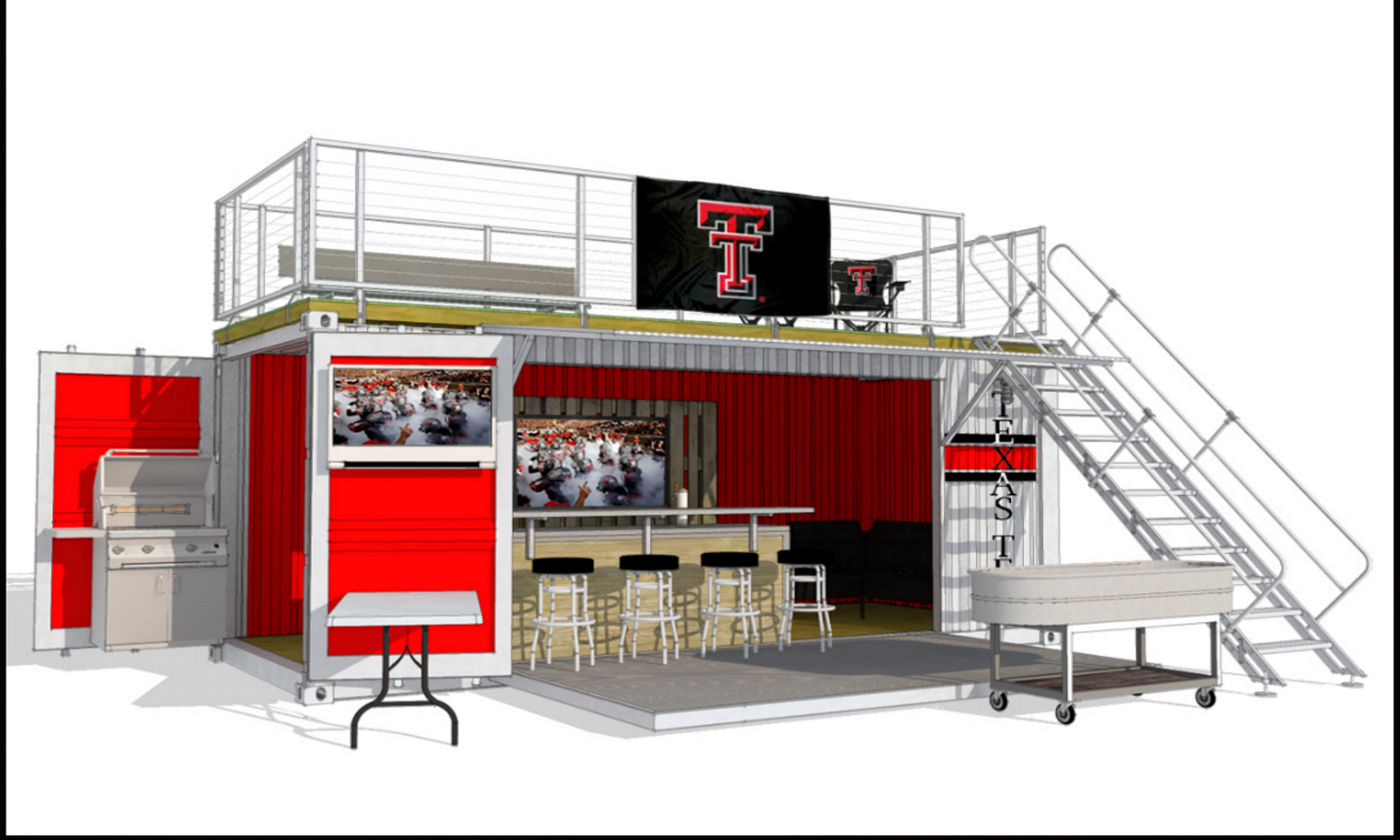 Simple Elegant Pop-Up Container Wine Bar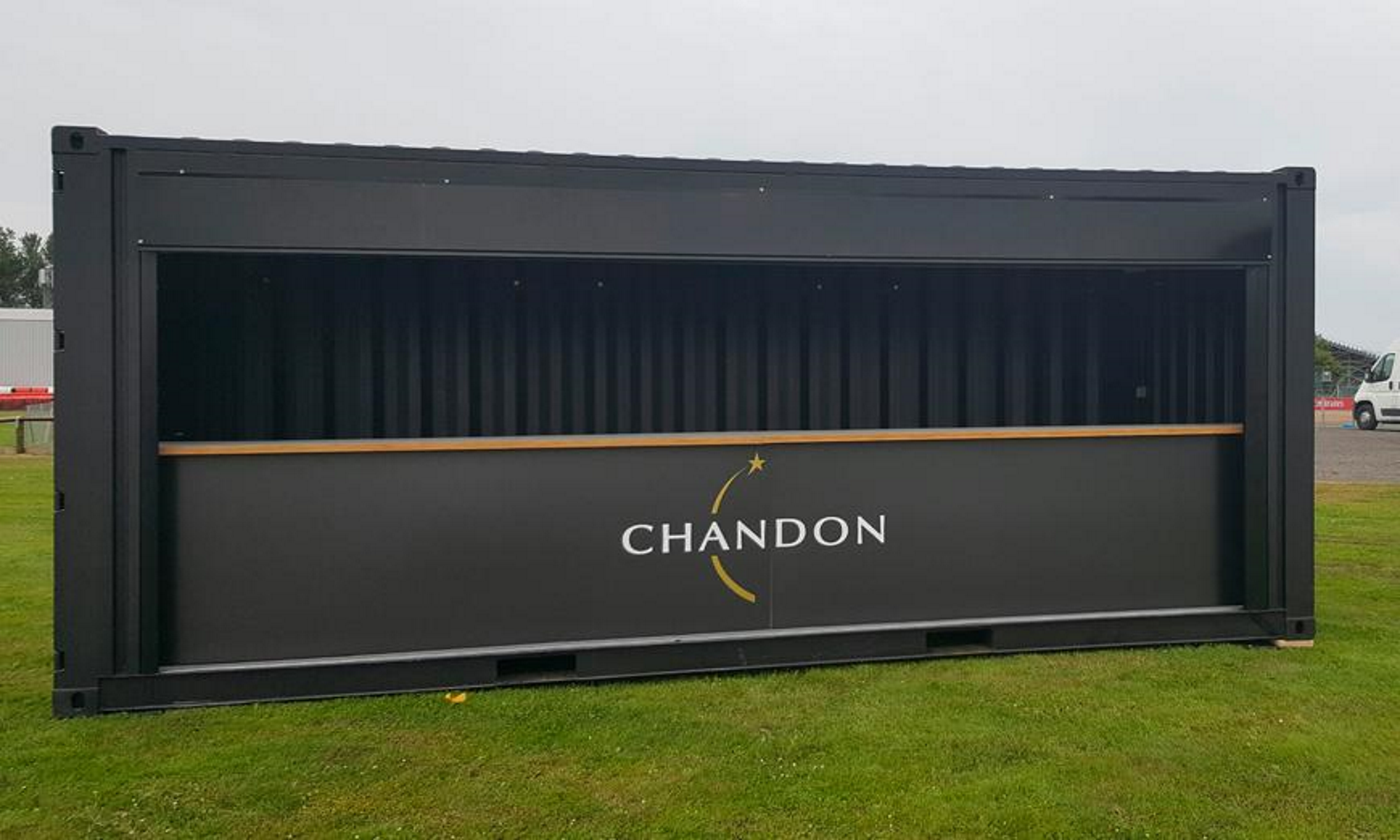 Notre Dame Pop-Up Tailgater w/ Built-In Seating/Tables, Awning and Upper Deck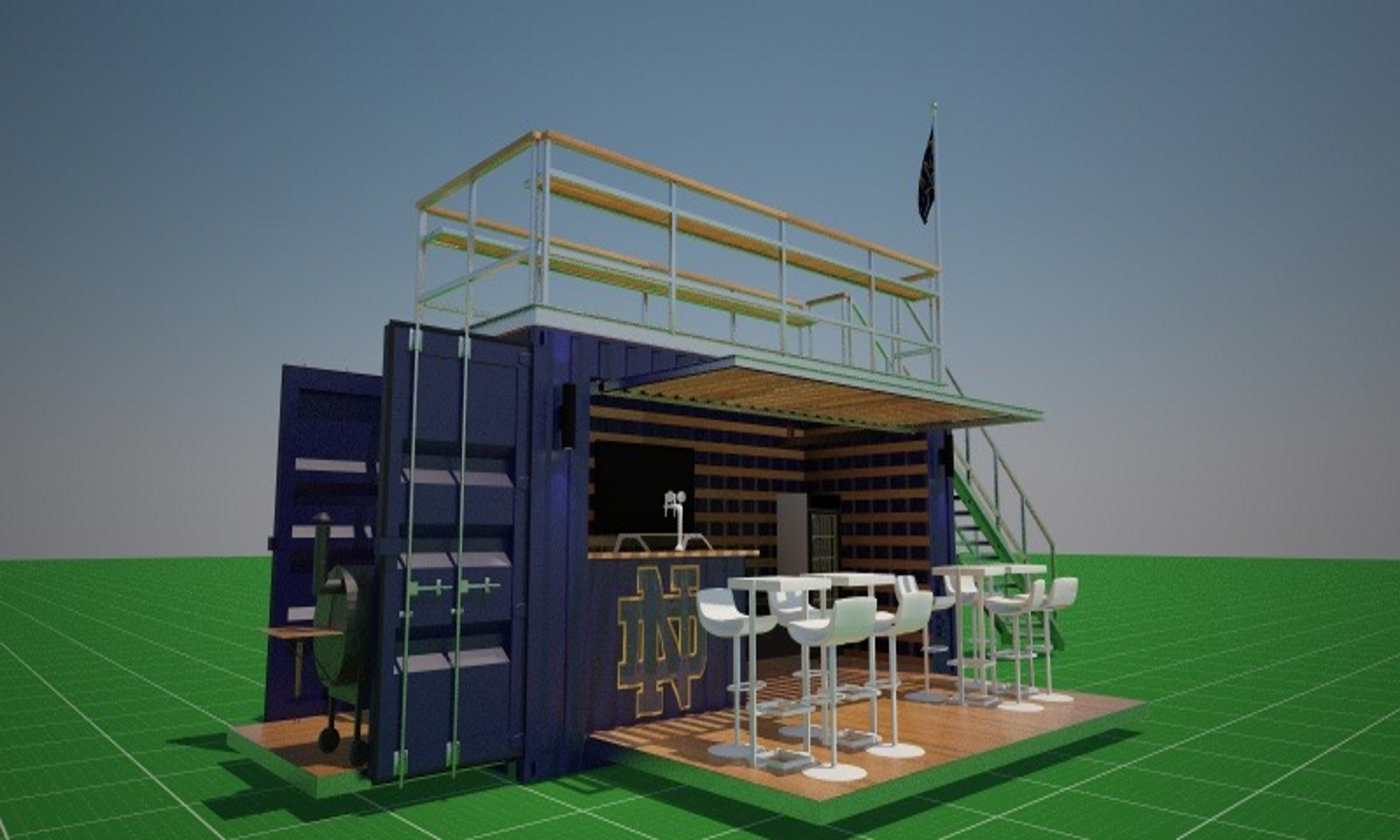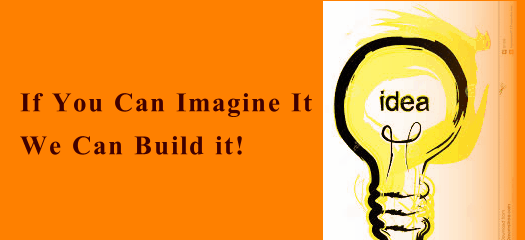 Take The Next Step - Learn More!
Call or Text 317-753-4684