Nexus Container Offices are affordable, convenient, portable and use-flexible. Our basic container office is an all weather 8ft x 20ft model that comes equipped with:
Heat and AC
100Amp Electrical Service
LED Lighting
Epoxy Flooring
Close Cell insulation
OSB/FRP Paneling provides a very durable easy to clean
surface that wipes free of dirt grease and oil.
Interiors are custom built per your needs and can include desk, shelving and restroom.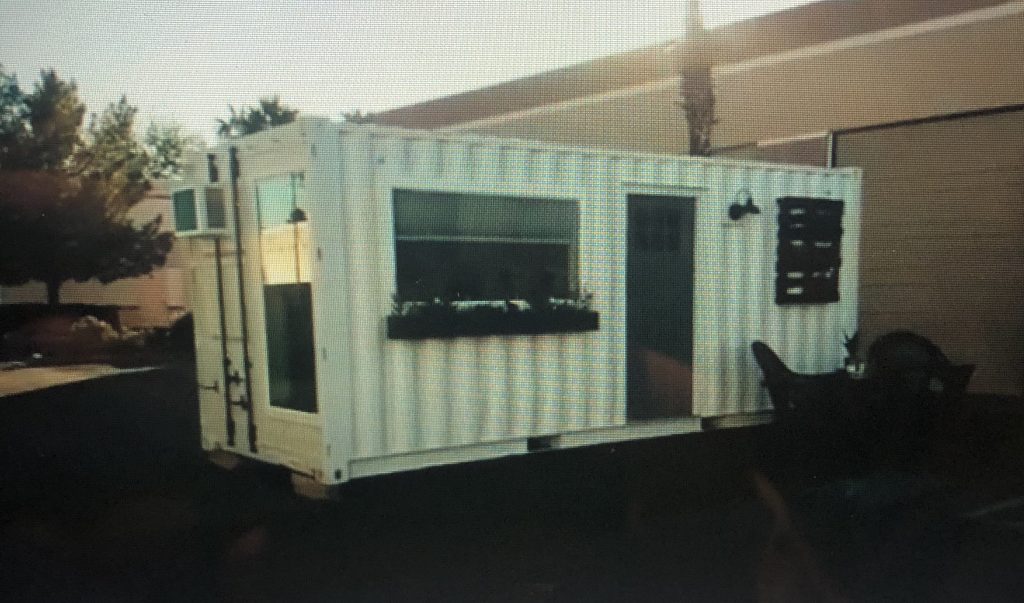 Our 40ft Office Container measures 40′ x 8′ x 8.6″ making them an excellent choice for portable office space for on-site and construction site situations.