Pop-Up Container Cafes

Nexus Pop-Up Cafés offer a very attractive modification of the 10ft, 20ft, 30ft and 40ft shipping container. With a flick of a switch, this normal-looking shipping container shown below is transformed into a stylish modern café with all of the accompanying equipment.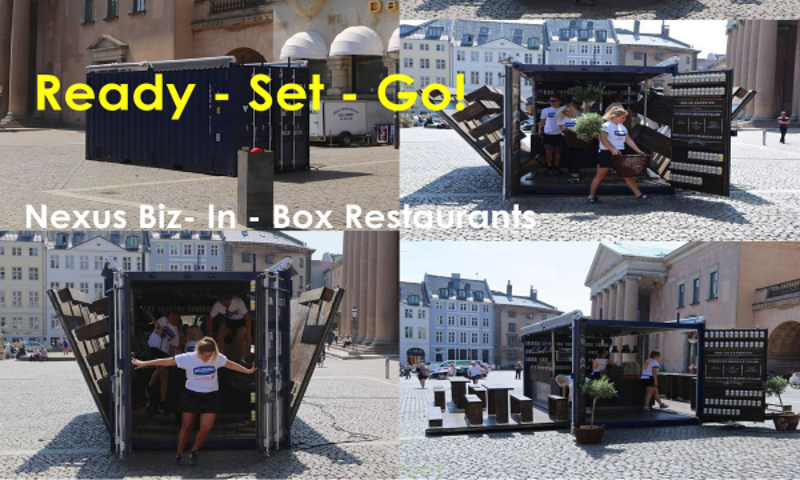 Typiical Features Included in Container Cafes - Many, Many Options Available
Under Counter Refrigerator
45" Flat Screen TV
Microwave Oven
Ceiling Fan
Gas or Charcoal Grill
Inddor-Outdoor Carpeting
Beverage Cooler
Your Choice of Interior and Exterior Colors
110 AMP Electrical Service
Electric Winch To Lower Door
More Pop-Up Cafes
Railroad Pop-Up Cafe Fabricated From a 20' Shipping Container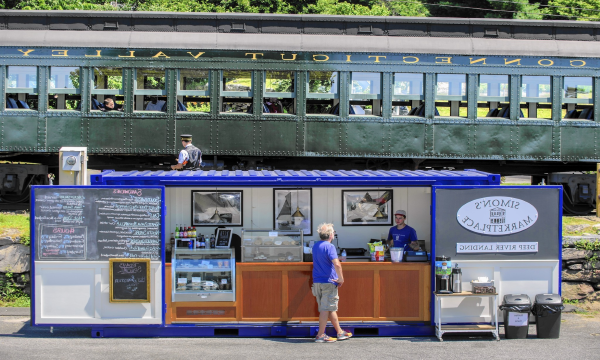 Pop Up "Lease Me" Container Cafe
This fully equipped "Lease Me" Cafe with a roof deck for additional seating is fabricated from a 20' shipping contaier - An excellent choice for party planners, event planners and wedding planners.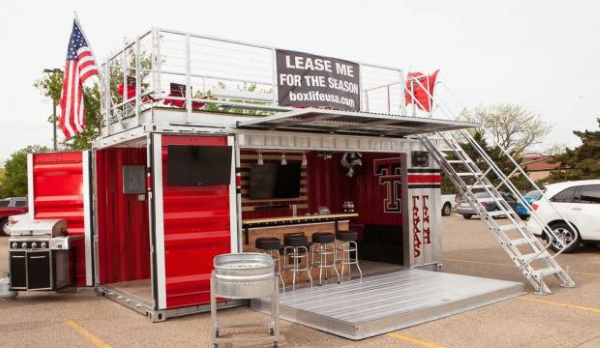 Pop Up Container Restaurant
This fully equipped pop-up restaurant was fabricated from a 40' shipping container - Comes with built in seating
Pop-Up Ice Cream Cafe Fabricated From a 10' Shipping Container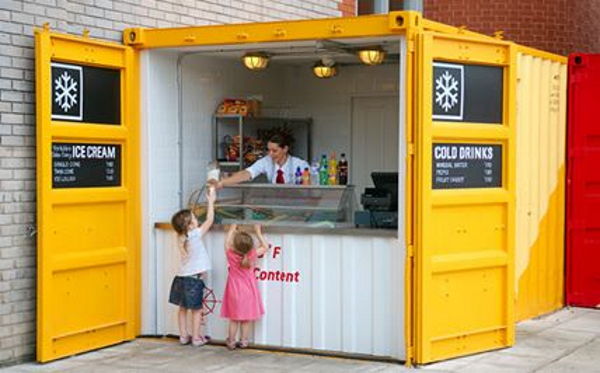 CALL OR TEXT 317-753-4684
TO LEARN MORE